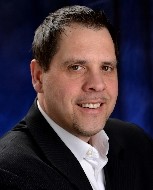 Welcome
Engedi Financial is an independent financial services firm that offers values-based financial planning from a Christian worldview.
Do you avoid making decisions about money?
Have you made money decisions you've regretted, and then repeated the same mistake again?
Does talking about money with the people you love make you feel uncomfortable?
Isn't it time to have an honest conversation with a trusted advisor?
        Next Step: No Obligation Values Discovery Meeting 
Follow my financial blog and get access to advice, money management tips directly via email.
A letter of instructions can help guide family members through the many steps that need to be taken after the loss of a loved one.

Make it easier to find financial documents when you need them with these organization tips.